The arrange dialog lets you influence automated part arrangements. See how to arrange music for actual arranging hints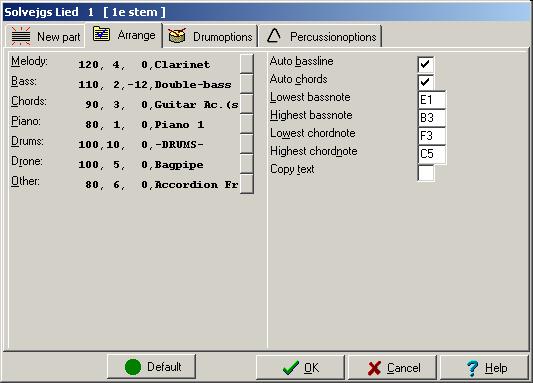 The left area shows an overview of the instrumentation settings for new to be created parts, which can be changed by pressing the button to the right.
Checking of Auto-bass-line and auto-chords will maintain automated bass and chord lines respectively conform the settings of this dialog.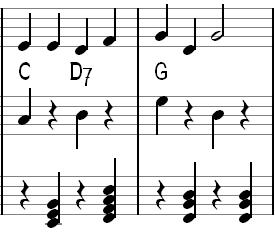 The example above shows the created bass and chord lines from the chord symbols in the main voice
See also