To get your hands on sheet music isn't' too difficult these days. With Internet as your best friend you can find lots of previously notated music.
However, much of the scores you find are often not exactly what you want or need. Songs are written too high or too low, chord symbols might be missing or are displayed in an unfamiliar style (si-b instead of Bb) or the layout is too dense or too sparse...
On the other hand, not all music is available yet. Sometimes you'll have to get your music notes on paper by youself. Music notation software like MusiCAD makes score writing much easier.
Anyway, having the score in computer readable form will enhance your possibilities vastly.
Below you'll find a few examples of sheet music produced with MusiCAD.
Waltz no 1 opus 39 Johannes Brahms
A piano piece in the key of B
Adieu 't is loves last greetin, Franz Schubert
A 4-part choir piece shown with sopranos/alto and tenor/bass on two lines.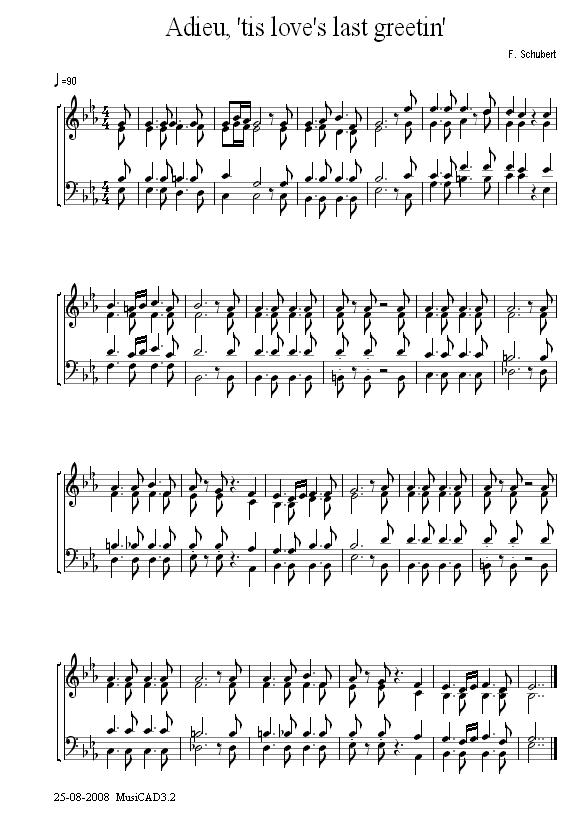 Auld lang syne
Score of an old Scottish hymn with chord symbol using the MusiCAD Jazz font. The chord symbols will introduce accompaniment voices that allows for easy validation of the used harmonization, let you 'play' with alternative harmony by replacing a few chords. A text block is used for the songs lyrics.

Example song with drum-notation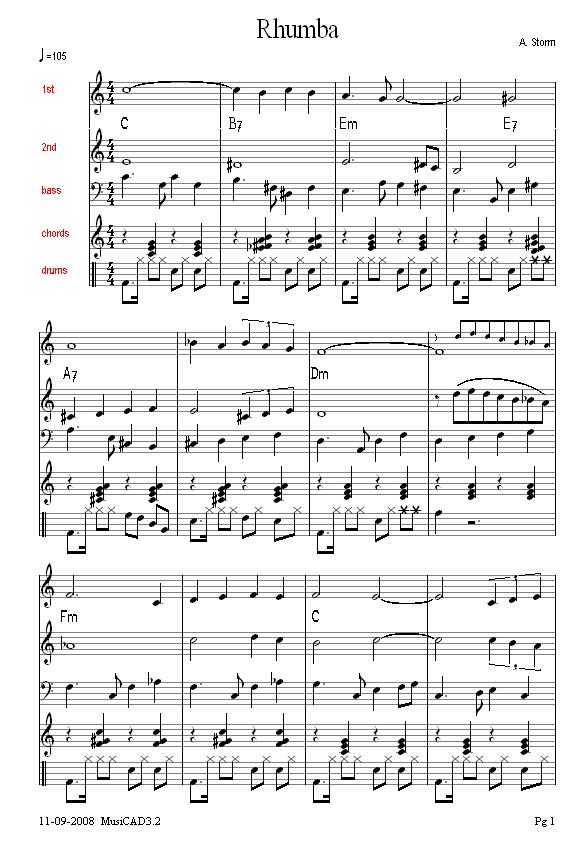 Oh Suzanna
Lead sheet for a traditional song: Oh Suzanna